Skip to Content
Air Conditioning Services
Air Conditioning Services
in McHenry, Crystal Lake and Surrounding Areas
Servicing ACs for Over 15 Years
McHenry Heating & Air, Inc. has experience servicing all makes and models of air conditioners. Our maintenance, repair, replacement, and installation services are second to none. We've been in the industry for more than 15 years, and we are committed to treating our customers right. Our certified technicians know all aspects of air conditioning and are capable of finding a solution to your problem.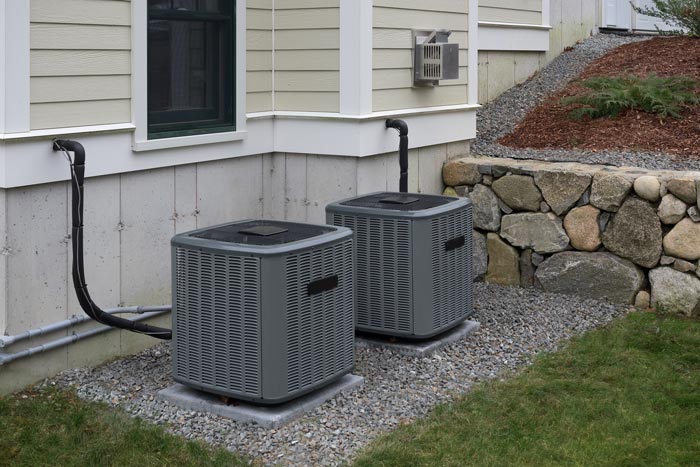 AC Replace & Repair & Maintenance
Air conditioning plays a vital role in home comfort. Maintaining your air conditioner in McHenry will ensure it continues to perform efficiently throughout its lifetime, while prompt repair or replacement of your air conditioner from a qualified HVAC professional can help you save money over the long term. At McHenry Heating & Air, Inc., we offer a variety of heating and cooling services that include air conditioner maintenance, repair, and replacement of all makes and models, including Trane and ENERGY STAR HVAC products.
AC Services
McHenry Heating & Air, Inc. is proud to offer the following AC services:
Choosing a New Air Conditioner
There are many air conditioner options available on the market today. Knowing the best type of air conditioner for your needs will ensure the product you choose offers the greatest energy efficiency, comfort levels, and longevity.
Air conditioners are rated by their cooling capacity. Before purchasing an air conditioner, ask a heating and cooling expert to evaluate your home to determine the proper size for your new air conditioner.
If humidity is a concern for your home, talk to your HVAC specialist about which model offers the most efficient removal of moisture from the air. Just as air conditioners have different cooling capacities, various models offer different humidity reduction efficiencies as well.
Currently, all new air conditioners must be rated with a SEER (Seasonal Energy Efficiency Ratio) of 13 or higher. The higher the SEER value of your new air conditioner, the more efficient it will be. Always purchase an air conditioner with the highest SEER value you can afford—you'll enjoy greater cooling efficiency throughout the unit's lifetime, resulting in lower overall energy bills.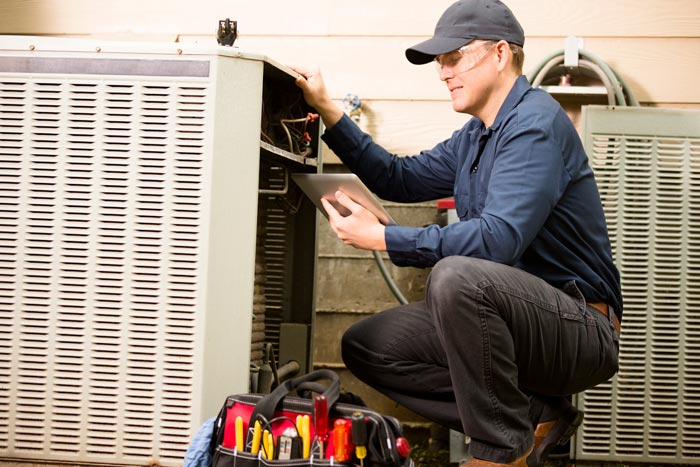 Importance of Air Conditioner Maintenance and Repair
Keeping your air conditioner in good shape means enjoying a more comfortable home and avoiding the stress of AC breakdowns during hot weather. Furthermore, heating and cooling typically comprise nearly 50% of your home's energy consumption; thus, a well-maintained air conditioner will consume the minimum possible amount of energy, helping you to save money every time you set your thermostat. With proper care, your air conditioner can retain up to 95% of its original efficiency over its lifetime, while neglect can cost you up to 15% in efficiency for every year your HVAC system is not serviced. Scheduling regular AC maintenance and taking care of AC repair issues immediately when they arise is the best way for you to get the most from your home's HVAC system and enjoy continuous comfort throughout the year.
We Have Experience with the Following:
Refrigerants |  SpacePak and Mini Splits  |  Central Air Conditioning  |  Precision Tune-ups
McHenry Heating & Air, Inc. is the best choice for all of your heating and air conditioning needs, both residential or commercial. Our company is owned and operated by a family just like yours. We are in tune with your needs, and we do our best to meet them as quickly as we can.
Whether you'd like to schedule AC repair or are ready to purchase a new air conditioner in McHenry, McHenry Heating & Air, Inc. is here to help— please call us at 815-444-9900 to speak with a heating and cooling representative today.