Skip to Content
Air Conditioning Installation
Servicing McHenry, Crystal Lake and Surrounding Areas
When the temperatures start to rise, you need to be able to keep your home or business at a cool and comfortable one. Whether you need a brand new installation for your new home or commercial building or you need to replace your current AC unit, you'll want to hire a professional from McHenry Heating & Air, Inc.
Don't waste time on DIY installations or relying on your handyman relative or friend, you want your air conditioning installation done right the first time. When you turn to our technicians, you'll have access to their extensive knowledge of AC units and air flow, which means you'll get the best air conditioning system to optimize efficiency and save you money. If you live in McHenry, Crystal Lake and surrounding areas, call today to schedule an AC consultation.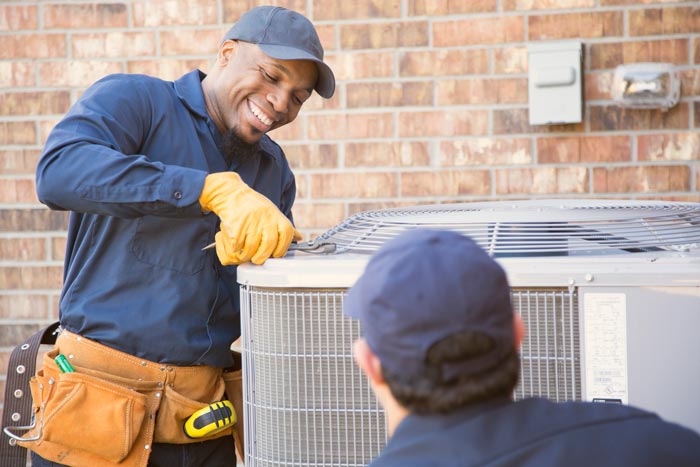 Signs It's Time to Replace Your Air Conditioner
A new air conditioner can be an investment, but you could be saving yourself money in the long run. Replacing your air conditioner is a cost-effective move in the following situations:
Your Utility Bills Are Increasing
If you're not changing how you use your air conditioner, yet your utility bills are going up, then that's a sign that your AC unit isn't running as efficiently as it once did.
You Keep Getting AC Repairs
If you're facing expensive repairs or your AC unit starts to nickel and dime you, then you're better off getting a new AC installation.
Your Unit Is over 10 Years Old
The lifespan of an air conditioner is approximately 10 years. Not only will it not be able to operate efficiently as it once did, but there are now newer models that are much more energy efficient than 10 years ago.
Your AC's Seer Rating Is Below 13
Whether you need central air installation or a single room AC unit, you can count on our team for 24/7 repairs and installs.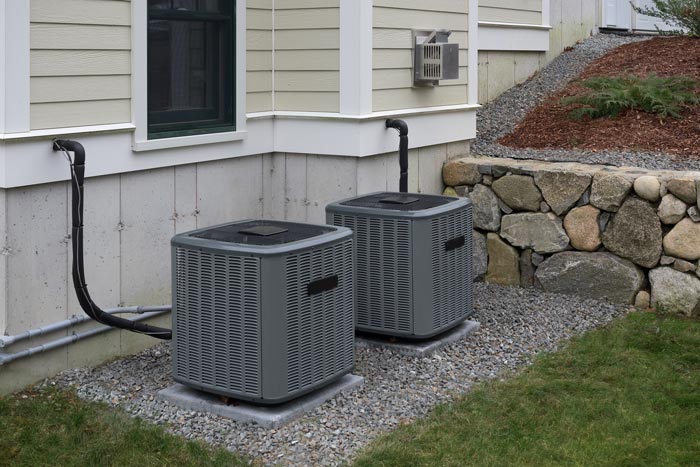 Benefits of New AC Installation
Cooling and heating costs are one of the biggest expenses for home and business owners alike. That's why it's imperative to make smart decisions about your AC system so that you can enjoy the difference in your utility bills and in your comfort. The advantages of new commercial or residential AC installation include cost savings, comfort control, programmable thermostats, superior airflow, reduced environmental impact, extended warranties, a quieter operating unit and an increase in the resale value of your home or building. These are just a few of the benefits you'll receive when you make your appointment with McHenry Heating & Air, Inc.
Commercial and Residential AC Installation Services
If you're considering residential or commercial AC installation services, speak with our professionals today to learn about which AC unit is optimal for your home or business. We install everything from ductless air conditioners and central air conditioning to high wall indoor units and remote access thermostats.
Call 815-444-9900 to schedule your on-site AC consultation!