Skip to Content
Servicing Your Furnace
Serving McHenry, Crystal Lake and Surrounding Areas
During the winter, your furnace takes center stage in terms of home comfort and safety. McHenry Heating & Air, Inc. proudly offers furnace repair, furnace maintenance, and all makes and models, including Trane, furnace parts and appliances as part of our comprehensive heating services near McHenry.
You depend on your furnace all winter long to keep you and your family warm and safe from the cold. Whether you are looking to buy a new furnace to replace your current one or to have the current one repaired, McHenry Heating & Air, Inc. is your best option. Our industry-leading products and service make us the clear choice. We are a certified Trane Comfort Specialist dealer and servicer because we believe Trane products are the best when it comes to dependability and energy efficiency. Trane products can operate at up to 95 percent efficiency, meaning 95 percent of fuel is converted directly into heat for your home.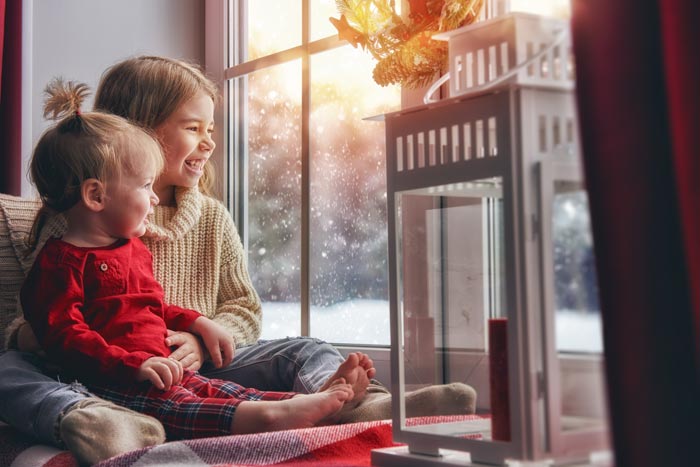 Replacing vs. Repairing Your Furnace
Simple furnace repair is often all it takes to restore your home's comfort during cold weather. However, in some cases, it is more economical to replace your furnace rather than repair it. Your HVAC specialist can help you determine whether your best option is to repair or replace your furnace in McHenry.
Most home furnace systems last an average of 15-20 years before requiring replacement. If your furnace is 15 years or older, it's time to start thinking about replacement to enjoy the latest in furnace technology and efficiency.
Minor repairs are expected over the lifetime of your furnace. Major repairs, however, are cause to evaluate your furnace's condition. Any repair with a cost totaling more than half the price of a new furnace is a signal that it may be time to purchase a new appliance, especially if your furnace is nearing the end of its expected lifetime.
If your air conditioner requires replacement, it's also a good time to replace your furnace as well. Coupling a new air conditioner with an older furnace can hurt your HVAC system's overall efficiency, while replacing both appliances at the same time ensures your entire HVAC system will work in sync to provide efficient and effective heating and cooling.
Steps to Furnace Maintenance
Regular furnace maintenance is the key to furnace efficiency and longevity. Please call McHenry Heating & Air, Inc. at (847) 416-1414 to schedule your next furnace or air conditioner maintenance visit with one of our HVAC technicians.
Furnace filters are designed to protect your HVAC system from dirt, dust, and other airborne particles when air is drawn into the system for heating and cooling. The furnace filter should be checked at least once a month and changed every one to three months.
Furnace maintenance also means addressing any issues as soon as you notice them. If your furnace begins making strange noises or turning on more often than usual, call your HVAC service for a visit sooner rather than later.
Your furnace should be inspected and tuned up once a year by a professional HVAC technician. Even if your furnace appears to be functioning properly, regular inspections and tune-ups will check for and address any minor issues before they can become major problems. Tune-ups also include furnace cleaning services, which will improve your furnace efficiency for lower heating bills.
Our Furnace Repair Technicians Will Gladly Do the Following:
Install your new Trane furnace
Service your current Trane furnace
Service your current furnace, even if it's not Trane brand
McHenry Heating & Air, Inc. is a Better Business Bureau accredited business with licensed technicians who service and repair heating and cooling systems. We also offer free estimates on new equipment only
Call us today at 815-444-9900 to schedule an appointment.
Our Technicians Can Solve a Variety of Your Heating Problems, Including:
Thermostat Problems – Causes your heater to produce too much or not enough heat
Air Flow Malfunctions – Causes overheating and poor heating control
Clogged Filters – Causes air flow and air quality problems
Ignition Control Issues – Causes intermittent or no low heat