Skip to Content
Indoor Air Quality Services
Servicing McHenry, Crystal Lake and Surrounding Areas
McHenry Heating & Air, Inc. knows that your quality of life is important to you. We also know that the air you breathe greatly contributes to your quality of life, which is why we offer several air quality control products for your home. We offer a variety of air quality control products, ranging from single-room air filters to high-quality air filtration systems for your entire house.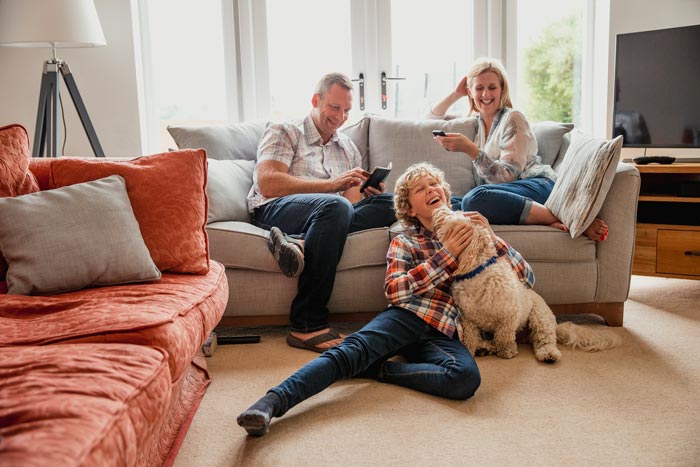 Healthy Families Want Better Indoor Air Quality
What invisible substances in the air of your home might be affecting the health and comfort of your family? Pollen, fungi, dust mites, environmental tobacco smoke, aerosol sprays, disinfectants, radon, respirable particles and many more.
While the effects of poor indoor air quality may not present themselves immediately, taking preventative action to avoid allergies, asthma or other respiratory diseases is the best decision for your home. Why put yourself or your loved ones at risk? Contact our team today to discuss our air quality services.
Air Filtration Systems & Filters
Microscopic particles that are much too small for the human eye to see are released into the air from vehicles, factories, power plants, building materials, poorly maintained humidifiers, dehumidifiers and air conditioners, household pets, gas stoves, heaters and more. These fine particles can travel deep into the lungs where they cause irritation and inflammation and lead to respiratory disease.
Today, there's an air filtration system to fit any need or budget to reduce these particles. Portable air purifiers work to reduce or eliminate air pollutants within a single room. They are an affordable and highly beneficial option for those who suffer from seasonal allergies or want to reduce second-hand tobacco smoke.
For those who suffer from severe allergies, asthma or want to ensure the overall quality of the air they're breathing, whole-house air purifiers and cleaners are your best option. If you're looking for a less expensive option, we also have whole-house air filters that attach to furnaces.
There are also a variety of air filter type available for you, including fiberglass, polyester, HEPA and washable air filters. No matter your need, our team will have a solution for you. Speak with us today to learn more.
To get the cleanest air possible, call McHenry Heating & Air, Inc. at 815-444-9900.